Course Description
The 3 Elements of Every Haircut
This interactive and theory-based class will help you gain a deeper understanding of haircutting. We will cover the three essential elements of every haircut: length, layers, and face frame. You will learn about key reference points on the head, various layering and graduation techniques, body position in relation to section, basic sectioning patterns, elevation and distribution, and the various tools used in the trade. By the end of the class, you will have a clear understanding of how to break down a haircut, plan out any desired look, and execute it with precision and direction.
Course Date and Time: July 10, 2023 at 10am PST | 12pm CST | 1pm EST 
ZOOM link for class: Located in "My Dashboard" (top right of screen) once ticket is purchased and user is logged in. (Please join webinar 10-15 minutes before start time)
Course Length:  2 hours   
The Cutting Edge Courses 
Whether you're new to The Cutting Edge or already a member, these fast paced demonstration only courses apply everything from basic principles, to advanced techniques, to everything in-between; all taken from our methodology, Hairdressing Made Easy. By course end, you'll have the steps involved and mapping to produce, and reproduce this incredible new look on any client.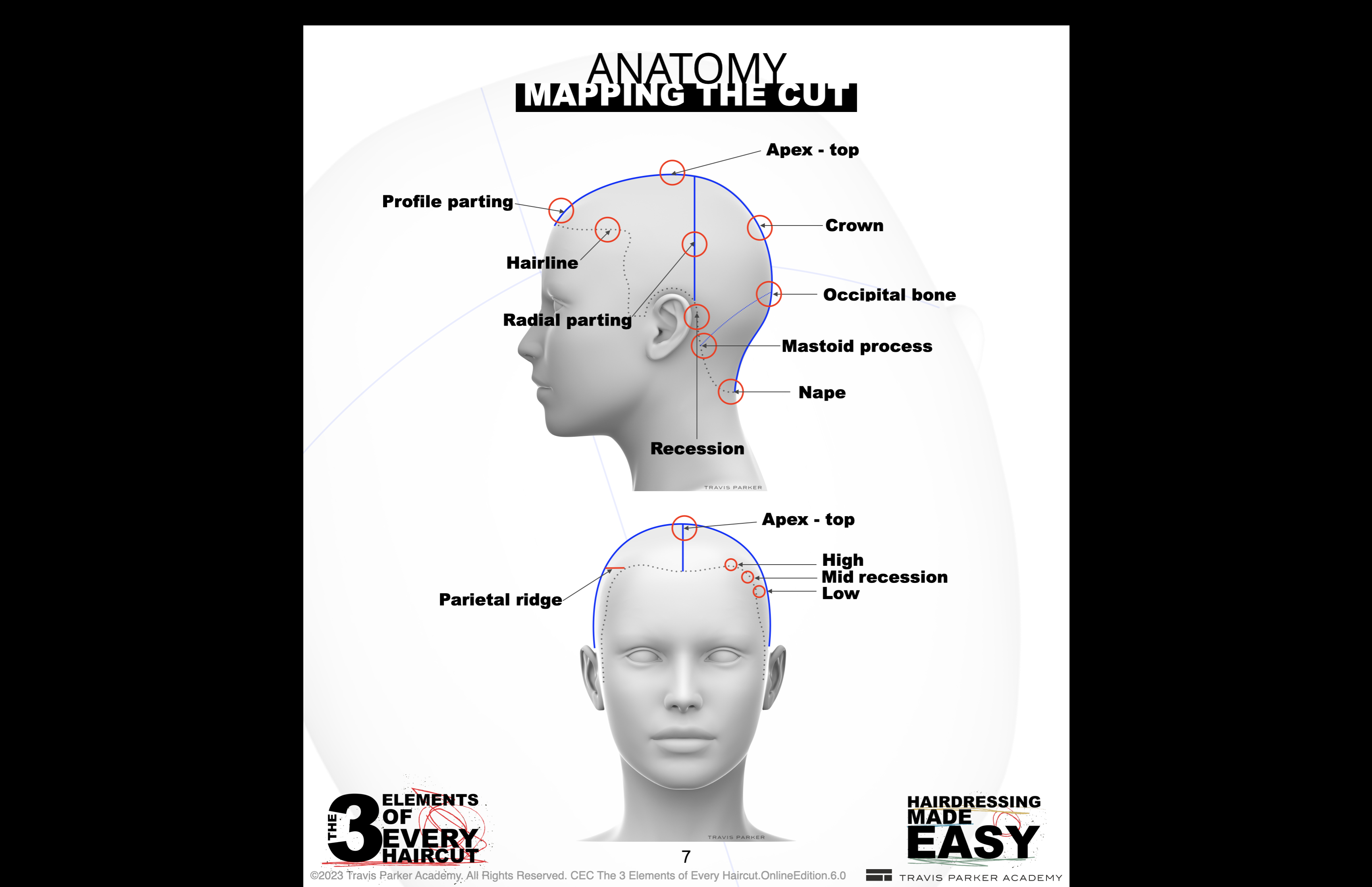 What You'll Learn  
Introduction into Hairdressing Made Easy

Our Role as a Hairdresser| What Define's Expertise?
The 3 Elements of Every Haircut
Body Positioning, Ergonomics, & Dexterity
Mapping of the Cut
+ more!
Don't miss out on this opportunity to expand your knowledge of haircutting - sign up now!
For Your Convenience
Use The Cutting Edge blank head sheets found in your "My Dashboard" 

 

PDF printable provided 

  

Softcover books available for purchase through Blurb

 
Ready to join the club?
Subscribe to The Cutting Edge Membership